New Winder
We have taken delivery and installed a new stack winder for one of our existing extrusion lines. The new equipment is fitted with a slit seal unit meaning it can support an existing line and reduce lead times. The winder will extend our range of single and double wound sheeting as well as improving quality due to advanced tension control.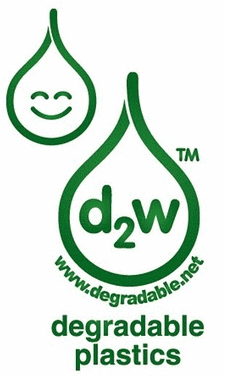 Biodegradable polythene
Plastics have been much in the news lately, and we have been looking into biodegradable products. Historically we have refused to make "biodegradable bags" as they cannot be recycled with other polythene so have to go to landfill. They, mostly, break down into small plastic granules which then decay at the same rate as normal polythene. The alternative starch based products are compostable but only in a composter, meaning they will not degrade fast in landfill; they also have the disadvantage of having a shelf and usage life of months not years. We have now sourced d2w® oxo-biodegradable (controlled-life) plastic additive, a British manufactured additive. It converts everyday plastic products (made from PE, or PP) at the end of their useful life in the presence of oxygen into materials which degrade, and then biodegrade in the open environment in the same way as a leaf and leaving nothing behind - no toxic residues or fragments of plastic. This product has a shelf live of 12-18 months when stored in a box. Once opened and exposed to UV the product begins irreversible degradation but is fully usable for a further 12 months. d2w® oxo-biodegradable (controlled-life) plastic additive is the only product of this type to be awarded an internationally-recognised Eco-label. Watch a time lapse video of it in action - This shows the degradation once it has been exposed to UV. We would be happy to quote for polythene made with this additive.
New privacy policy
Our privacy policy has been updated in accordance with new GDPR (General Data Protection Regulation) legislation.
NEW AUTOMATED PALLET WRAPPING MACHINE
In our never ending search for improvement, this January (2018) we are installing a pallet wrapping machine in the bagging factory. This fully automatic machine will ensure that finished goods are fully wrapped with high strength pallet wrap film before leaving the factory. This is to ensure that, although it is less than 50 metres, we eliminate any possible rain damage, dirt or other contamination between our factory and warehousing. This will also help to stop boxes, on tall pallets, from compressing and will therefore ensure all our goods look their best when reaching the customer. In addition this should also help avoid & minimize any possible occasional damage via the carrier.
ESD Bags & Film
Cransford Polythene can now offer ESD Polythene Packaging which comes in a variety of forms such as ESD Bags, ESD layflat tubing, ESD Gusset Bags, ESD heat Sealable Bag, ESD peel & seal bags. We test our ESD bags & can issue certificates of conformity if required.
ANTISTATIC POLYETHYLENE FILM – BAGS: Pink antistatic polyethylene material is designed to be low charge generating and to be static dissipative. This material is designed for use within an EPA where the high charges generated by standard packaging materials must be avoided. They can be used as intimate packaging as defined in BS IEC 61340-5-1 but please note that they do not offer any electrostatic shielding.
APPLICATIONS: Useful for packaging items that have no static susceptibility. Its primary use is to package, support or processing material that will be in close proximity to static sensitive devices. This keeps static generating packaging materials away from sensitive areas.
ABILITIES: The material has the ability to dissipate a static charge to ground. This keeps charge (static electricity) from building up on the package or the device. The material is also anti-static, suggesting that it will not charge up (tribocharge) when rubbed against other materials. The material's surface resistance is in the dissipative range and is usually about 109 to 1011 , but these bags have no shielding ability.
VCI Bags & Film
Cransford Polythene can now offer VCI Polythene Packaging which comes in a variety of forms such as VCI Bags, VCI layflat tubing, VCI Gusset Bags, VCI heat Sealable Bag, VCI Antistaic bags, VCI peel & seal bags. VCI Bags offer excellent protection for ferrous and none ferrous metals.
RC45 Metallocene films
Our new RC45 metallocene films & bags offer some thing very special.
They have very good mechanical properties, very strong film, so facilitates down gauging in many applications.
They have very high clarity/transparency.
They have very good sealing properties.
They are available from 15 micron depending on the dimensions for the application.
Samples are available on request.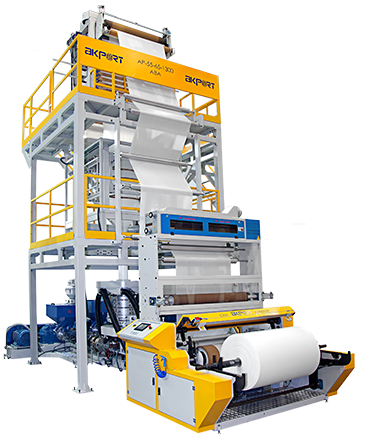 Factory expansion for new extruder
In line with our company's continuous growth & improvement strategy we have now ordered a replacement extrusion line as a replacement for an older extruder, this will give us increased capacity while continuing to meet our aims of manufacturing to a high quality whilst being able to offer very competitively priced products.
The new extruders advantages are 30% (16 tonnes/Month) increased output, higher quality rolls with neater edges and more even gauge profile.
Our managing Director is travelling into Europe again next week to oversee the machine trials & check all of the custom engineering designs to the extruder.
To accommodate the new extruder, we are having to extend the factory, because the new machine has extra winding facilities and adaptations, that will allow more efficient production and a wider range of products, this has also meant moving the offices slightly.
All our extruders now have fully automated raw material blenders to ensure an even mix of ingredients throughout our extrusion lines.
NEW Mailing bags range due to customer requests
Our competitively priced polythene mailing bags are manufactured from Prime Virgin LD Polyethylene in 240 gauge (60 micron), they are tough & have a permanent peel & seal strip. Designed for postal or courier transport, our mailing bags are light & waterproof so you can safely pack any item. Our standard colour is Grey, but all colours & clear are available as we manufacture on-site. All our mailing bags are 100% recyclable. The fold over flap with the sealing strip is 5cm in width, & we can manufacture mailing bags from 40 to 125 micron in thickness, up to a maximum size of 20" x 30". We can supply the following sizes shown below from stock, but can quickly manufacture to your exact specifications, so please request a quotation.
Cransford Polythene Ltd. reaches a milestone!
More and more businesses struggle to cope in today's economy, but here are Cransford Polythene we keep on going from strength to strength whilst never dropping our standards. On the 4th November 2014 we celebrated 25 years of supplying quality polythene packaging solutions to over 1000 customers!
Maximising productivity, minimising waste...
We've modified our shift patterns in the factory to add extra production capability, and be more versatile in our processes, with an aim to improve our already impressive lead times.
We are also in the process of manufacturing our own bespoke machine to bolster our recycling effort. This machine will allow us to process more scrap polythene, particularly wet scrap.
Reducing waste and expanding business
Our in-house recycling plant is now in full operation thanks to the purchase of a Plasmac recycling line. We are now massively reducing our stocks of plastic waste to save on both storage and the cost and miles involved in sending the waste away for reprocessing.
We have also just taken on extra warehousing and staff to accommodate the rapid expansion we have seen over the last year, and have created a dedicated maintenance department for the first time.
In-house waste recycling to reduce carbon footprint
Efforts to start in-house recycling of waste polythene are being stepped up as we plan warehouse changes to accommodate the machinery and MD Steve Cane visits Ireland to evaluate a recycling plant. We hope to have a working plant in place by the end of the year ready for trials in early January 2014. This could massively change the carbon footprint of our waste polythene, which currently travels 150 miles to be processed, then the recycled granules return another 150 miles back to us. This should also reduce the amount of waste held at the factory by a significant amount.
Clean green energy supply deal agreed!
As a very large consumer of electricity, Cransford Polythene Ltd. have agreed a deal with our local energy company Haven Power to be supplied with solely Green electric sourced from renewable energy supplies only. We feel great about reducing our carbon footprint already, and helping the UK get closer to a cleaner, greener future.
Reaping the benefits
April 30th brings the end of Q3 and sales have been strong. Year end sales are on target for a 10% year on year growth. This is an extremely encouraging and exciting period for Cransford Polythene Ltd. In a time when the world is in recession we have grown consistently year after year showing that our ethos of putting the customer first, listening to their requirements and wishes, has paid off.
New member of staff to give us a boost!
We have a new addition to the office team! Annika Bernttson has joined Cransford Polythene Ltd. with responsibility for sales and purchase ledger accounts and sales support for Sharon Wylie. This new appointment allows Sharon to concentrate more on sales administration and customer relationship management. Added responsibilities include improved lead time monitoring to achieve an ever improving rate of on-time deliveries.
New machinery shaves a week off lead times
Early April saw the arrival of our new side-welding polythene bag machine. The side-welded bags we can now produce(typically smaller and thinner than bottom-welded polythene bags) used to be outsourced, which gave a lead time one week longer than those bags made in house. This is no longer the case and these bags can now be offered with the same lead times as the bottom welded bags.
Flexibility improves productivity
In the summer of 2012 we started a multi skills training program for our staff. This is an on-going project and involves production staff being trained in processes outside of their normal job. i.e Extrusion operators normally making film are being trained to operate bag machines and vice versa, bringing flexibility to our capacity in the individual processes. This on-going effort is noticeably preventing production bottlenecks that were a regular problem due to varying workflow. This program is also helping reduce lead times and improve on-time deliveries.
In-house production of side-welded polythene bags.
Following a trip to Istanbul, Turkey by the Managing Director of Cransford Polythene Ltd. Mr Stephen Cane, a new bag making machine has been ordered from Gur-is Makina for March 2013 representing an investment of 68,000 Euros. This machine will enable Cransford Polythene Ltd. to make side welded polythene bags in house. They are currently being made in Essex by J & P Plastics. This investment in new technology for side weld polythene bags will allow the company to expand in this product area and also to offer some new products.
New extruder is encouraging for company growth.
The new extruder commissioned early 2012 has now settled down and trials have been conducted of HDPE (High Density Poly Ethylene) film. This is very different to running LDPE (Low density Poly Ethylene). Methods of operation and operator training is now complete and we expect to increase our sales in this area. The new side weld bag machine has been bought with this in mind.
Environmentally friendly polythene manufacturing.
Cransford Polythene Ltd is taking it's environmental responsibilities very seriously. We are recovering waste polythene from our customers for recycling and re-use into bag production. At first the scrap will be recycled by a contractor but we expect to recycle inhouse in quarter 4 of 2013 or quarter 1 of 2014 following further investment in the necessary machinery.
Cleaning out the closet, ready for our new arrival.
A disused building is being refurbished and brought back into use for storage of cardboard boxes. This will allow internal factory building work to accommodate the new bag machine arriving in March and allows space for a later investment in recycling.